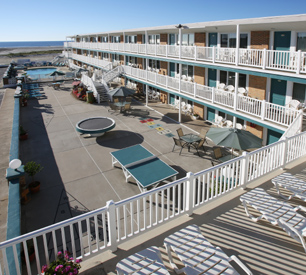 Subscribe to our e-mail newsletter:


Be the first to learn about promotional rates, last-minute specials and other great deals from the Monterey!
Note: By clicking the button above, you authorize the Monterey Resort to send emails about news, offers, and other information that may be of interest to you, to the email address you provided.


Looking for a classic Wildwood Crest vacation with an unbeatable location? The Monterey Resort is located directly on the Crest's famous, free, white sandy beach... only the sand separates you from the ocean... plus, just minutes away you'll find Wildwood's world-famous boardwalk along with an array of shopping, dining, nightlife and entertainment...